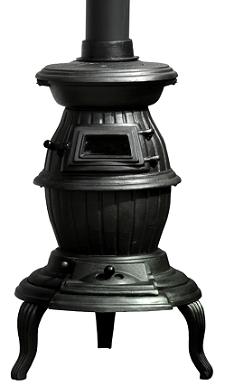 The name of the restaurant may not look appealing to a health conscious person misunderstanding the name 'potbelly'! But 'potbelly' is apparently named after an antique stove. When we entered one afternoon for lunch, I noticed black and white pictures of antique stoves and some old style antique stoves and ovens displayed around, which answers the connection related to the name!
The restaurant has sandwiches, salads, soups and shakes on the menu. They have the pre-order format, perfect for a sandwich place and especially convenient for a quick lunch. We lined up to choose our sandwiches and fixings and chips and drinks.  The sandwiches are made to order fresh in warm toasted bread.  We ordered the roast beef sandwich which had thinly sliced Black Angus roast beef with provolone cheese in multi grain wheat bread. To go with roast beef   mustard and hot peppers were added to the fixings.  The other sandwich we ordered was the Meatball sandwich which had beef meatballs in rich marinara sauce and provolone cheese served in toasted wheat bread with all the fixings of mustard, mayo, hot peppers, onion, lettuce, tomato   pickle oil, and Italian seasoning.
The fresh toasted sandwiches with crisp hot peppers were amazingly tasty. The original size was perfect   making it a very wholesome and filling lunch.  They also offered bigger and skinnier sanchwiches according to one's requirements.
The interior décor has the ambience and character of an old style sandwich place even though it's located in the strip mall near domain. This location is convenient to many offices and is a great place to grab a delicious sandwich for lunch.
Cuisine: Sandwiches, soups, salads
Price Range: Not expensive
Dress: Casual
Rating: ***
Website: http://www.potbelly.com/Home/Default.aspx
Location: 
Arbor Walk
10515 N. Mopac Expy
Austin, TX 78759
(Mopac & Braker Lane)
(P) 512-342-6952
(F) 512-241-0913
 Dishes Reviewed:
•    Roast Beef with provolone cheese in multi grain wheat bread.
•    Meatball sandwich with marinara sauce and provolone cheese