The recent rave in this side of town of Austin, seems to be Torchys Tacos.  With a new outlet opening up on RR 620 in Plaza Volente, I heard lot more chatter of tacos with torchys taco loyalists spreading the word around then I had ever heard. Finally our taste buds too were seeking tacos.
We dropped in one evening to try out Torchys Tacos at the plaza volente joint on 620. This place is in the same strip mall as HEB plus, Panda Express and Rudino's, but seems to be very crowded most of the time.  The restaurant has inside and outside seating, with a lighted patio. There are even Mexican blankets in baskets for chilly evenings or for kids to picnic on the grass. When we entered, we picked up couple of menu's  before going to the counter to decide on our dinner order.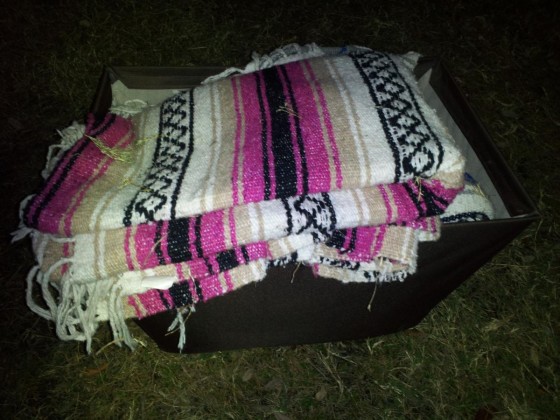 At the counter we ordered a variety of tacos and a fajita plate and picked up the drinks before going to the table.  Since we wanted to try  multiple taco flavors each of us ordered a different taco. The fried chicken fan in our family thoroughly enjoyed the  'Trailer park Taco'which  is a fried chicken taco ,which can be ordered 'trashy' with queso, which we did; The  'Brushfire Taco' is a Jamaican jerk chicken taco which was yummy with fresh mangos and  Diablo sauce;  The 'Baja Shrimp Taco' was crunchy, fresh and delicious which I loved.  The 'Crossroads Taco' was a smoked beef brisket taco with good amount of meat. While the 'Democrat Taco' had shredded barbacoa  which has a strong taste and preferred  by the adults but not the kids. The Fajita Plate had scrumptious beef fajita meat  with all the fixings and enjoyed by all. The kids chicken quesadillas were yum too.
The tacos came with a variety of sauces, Diablo, Tomatilo,  Pablano, Chipotle, etc but our favorite was the  Diablo which had flavors of  habenaro  pepper and tomato. While eating we asked for multiple Diablo sauce bowls and enjoyed in thoroughly.
The tacos are little on the expensive side but the quality and the taste of the tacos is very exclusive too. It seemed like a good hang out place for families, youngsters and others who wanted to grab  fresh and yummy tacos at a nice taco joint.
Cuisine:  Mexican
Rating: ***1/2(3.5 stars)
Website: http://torchystacos.com
Location: 11521 Ranch road  620 North, Austin, TX,  512-381-8226

 Foods Reviewed:
*Trailer Park fried chicken, green chili's, lettuce, pico, and cheese served on a flour tortilla with poblano sauce.  get it trashy! take off the lettuce and add queso!
*Brushfire Jamaican jerk chicken, grilled jalapenos, mango, sour cream, and cilantro served on a flour tortilla with diablo sauce.
*The democrat shredded beef barbacoa and onions topped off with fresh avocado, queso fresco, cilantro and a wedge of lime served on a corn tortilla with our green sauce.
* Beef Fajita plate-Marinated and grilled skirt steak served with grilled onions, peppers, rice, beans,  pico de gallo, flour tortillas and sauces.
*Baja Shrimp hand battered shrimp fried with cooked cabbage slaw, and topped with pickled onions & jalapenos, queso fresco, cilantro and a wedge of lime. served on tortilla of choice and our creamy chipotle sauce.
*Crossroads- smoked beef brisket with grilled onions,jalapenos, cilantro,jack cheese,slice of avocado served with tomatillo sauce on floor tortillas.
*Chicken Quesadillas
Sauces: *diablo- fire roasted habanero chili's blended with vinegar, spices, and tomato.* tomatilo-  a blend of 3 fire roasted chili's, tomatillos, grilled onions, cilantro and lime.*roja-  fire roasted roma tomatoes, chilis, grilled onions, garlic cilantro and lime.* poblano- creamy ranch blended with serranos and grilled poblano peppers. *chipotle creamy mixture of smoked chipotle peppers, adobo, and roasted tomatoes