Hotsweetspicyrecipes.com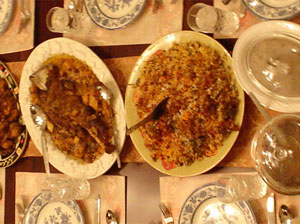 Hot Sweet Spicy Recipes will introduce you to a royal drama created with exotic spices, rich flavors, aromatic senses and exquisite colors. This drama is called cooking! Cooking is both an art and science besides being a pleasure. Food is a gift from God, but what man creates out of it is an art and skill which can be learnt by practice, inclination and love for good food. Lastly you will also need a good recipe to create this piece of tasteful art!
This site will be regularly updated with easy, authentic and gourmet recipes. You will be introduced to international cuisine from all over the world, but largely Indian cuisine from south Asia and the land of spice, India. The recipes will range from hot and spicy vegetarian, non-vegetarian, meat, poultry and seafood; delicious desserts for the sweet tooth; hot and cold drinks and beverages, fresh breads and naans, healthy high-protein diet food, low-fat high calorie recipes, to eggless dessert possibilities!
You can also check out where to eat and what to eat next time you dine out in local restaurants in Austin or restaurants around the world! Our candid restaurant reviews can help simplify your dining destination or lead you to delicious food in new places.
With a belief that spice cures and heals besides making food spicy, and a strong belief in therapeutic and alternative benefits of spices, herbs, and food, we share any health benefits known that can help in natural process of healing and healthy living.
The website will also  blog about cooking skills, cooking shortcuts, food terminology,  the cultures of food, festive cooking, party planning, entertaining,  healthy eating habits, and anything and everything about good food!
You can write to me- Birjis-at-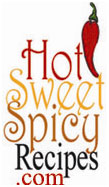 Birjis Adeni Rashed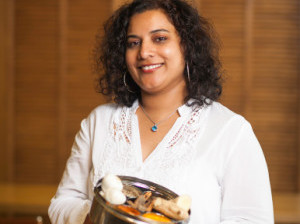 Food Writer, Culinary Instructor, Critic and Recipe Developer
She is passionate about food and cooking and believes it is an art, science, therapy and pleasure. She has been cooking, writing and teaching about food combining her passion and background. Having a Masters in Business Administration, and advertising and a writing background, she enjoys writing about food besides making it!
Originally from the land of spice, Hyderabad, India she has imbibed its hospitality, culture and traditions in her lifestyle. Living in America since many years she has adopted its ethos and harmonized with flair and aplomb.  Having a deep appreciation and fondness for various International cuisines, she has integrated some of them in her cooking. Though the extensive Indian cuisine is her specialty, she has further evolved into fusion cooking, integrating South East Asian spices with Western cuisine or Western culinary arts into Indian cuisine.
She learnt the fundamentals of cooking from her mom an impressive and extraordinary cook. The science of blanching a tomato or deveining shrimps, rolling a roti (flat bread) or artfully spreading the dosa (rice crepe) and the understanding of spices is an acquired skill she learnt from the expert.
She is a contributor to magazines, websites and restaurant reviews. Her articles have been published in AustinFit magazine and her reviews are followed in Urbanspoon. She is also a Winner of several chili cook off's and food contests besides being a connoisseur of   good food.
Her creativity in cooking is honed by her food loving family and friends. A husband who is a critic and connoisseur of good food, and her children who cutely appreciate their dinner by a dialog they coined, "This is the best food you ever made, you always make best food!"