No trip to California is complete without a trip to 'In-N- Out Burger' and I validate that statement 😉   Few years ago when we had a memorable family vacation in the beautiful state of California, we made a list of must-sees and must-do's for all those who want to drive across this state from San Francisco to Monterey to Los Angeles.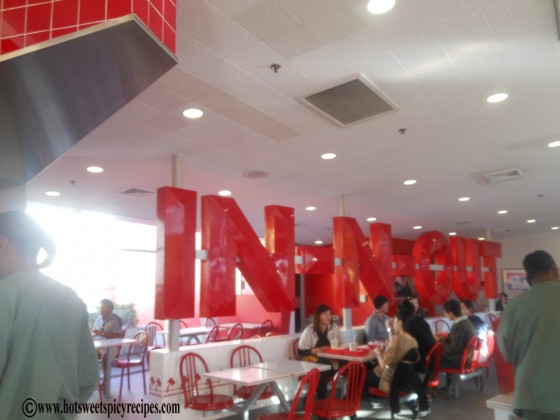 The trip highlights are listed for anyone interested to replicate this awesome experience:  The amazing Golden Gate Bridge, twisted Lombard Street , Ghirardelli Square, Fisherman's Warf, Pier 39 and  ride in historic trolley car in San Francisco.  Majestic Stanford University; Exhilarating 17 mile scenic drive to Monterey, spectacular views of mountains and beaches like Pebble Beach, Carmel Beach; roads and bridges of Pacific California through Point Lobos and famed Big Sur & McWay Falls; Danish towns of Solvang, 'Happy town' San Luis Obnispo &  Heart Castle;  Picturesque Santa Barbara, and spectacular Los Angeles with  Hollywood Boulevard, Rodeo Drive, Universal  studios, Disneyland and Getty Museum. The highlights itself seem endless in the charming state of California, where there is so much more to explore…..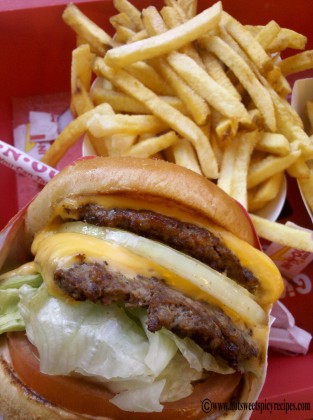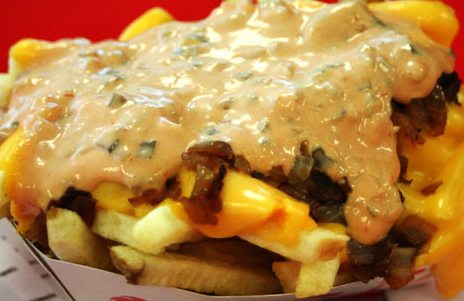 This wonderful trip, we ate as many In-N-Out burgers we could in the  available locations across the drive. Yet, on the last day of our trip to further satiate our cravings, we had a long lunch with friends at  the 'In-N-Out Burger' near UCLA , eating more than one burger at lunch besides fries and a vanilla shake!  You may call it crazy but it's a California tradition!
The Burgers have pure beef patty  in a freshly baked sponge dough buns, with cheese , lettuce, onion and tomato. The Double Double has double of everything which is yum; but you can get a 3×3 or a 4×4 burger too! 'In-N-Out' is popular for secret menu options besides its simple menu options. 'Animal Style' is one of their most popular secret styles. In this version of the burger, you get a mustard cooked beef patty with additional pickles, cheese, extra spread and grilled onions. I recommend trying both styles, since both were scrumptious and delightful in their own way.
Protein style is also offered on the 'not so secret menu' for those who want to replace buns with hand-leafed  lettuce leaves. And another secret version is apparently Flying Dutchman with 2 patties with just cheese in between!
The vegetarians also get catered in their menu with a veggie burger and a grilled cheese burger which has two slices of melted cheese with lettuce, tomato, spread, onions on a baked bun.
The Fries are supposed to be cooked in  cholesterol-free vegetable oil ! The secret versions of fries can be ordered to preferences of well , extra well, cheese fries  or 'animal style' which is fries topped with melted cheese, spread, and grilled onions. One has to try the animal style here for its uniqueness.
And not forgetting the delicious shakes made with real ice cream which come in vanilla, chocolate, and strawberry flavors. Of course secret menu offers choco-vanilla and Neapolitan with mixture of vanilla chocolate and strawberry. There are secret beverage options  too like Root Beer Floats, Lemonade Tea and Lemon-Up, a mixture of lemonade and 7 Up!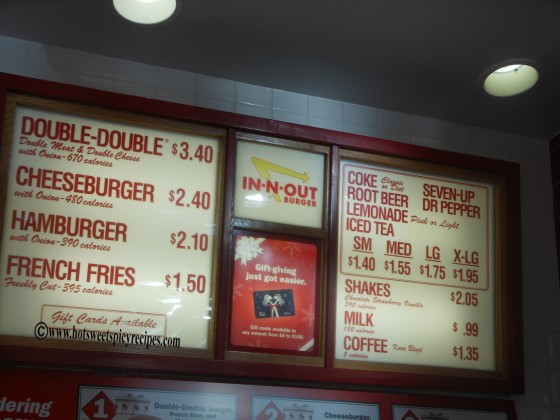 What triggered my review of 'In-N-Out'  today was the excitement that' In and Out Burger' is finally coming to my hometown Austin, TX soon! Now I don't have to wait for our next trip to CA;)
Cuisine:  Burgers
Price Range: Average
Rating: ****
Website:  http://www.in-n-out.com
Location: 922 Gayley Ave,(near UCLA) Los Angeles, CA 90024
Dishes Reviewed:
•    Cheeseburger
•    Hamburger
•    Double Double- Double beef, double cheese, with onions
•    Cheeseburger  'Animal Style'- mustard cooked beef patty with additional pickles, cheese, extra spread and grilled onions
•    Veggie Burger  
•    Kennebec Potato Fries
•    Potato Fries 'Animal Style'
•    Vanilla Shake
•    Chocolate Vanilla Shake