It's delicious, it's healthy, 550 calories, its fresh and  its Halal! This is the Kebap from the new food chain in Austin many are talking about.  This summer, we tried out many local restaurants as part of our enthusiasm for good food and 'Verts –Berlin inspires Kebap' at Anderson Mills/620 was one of them.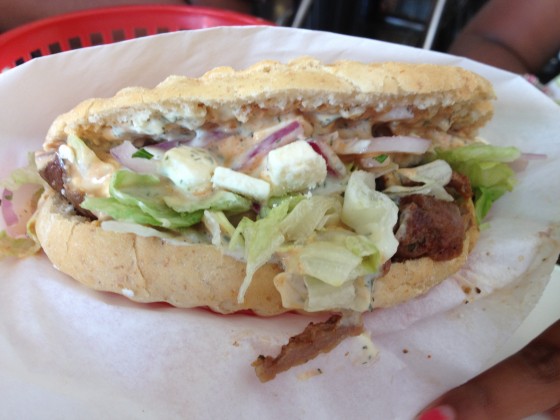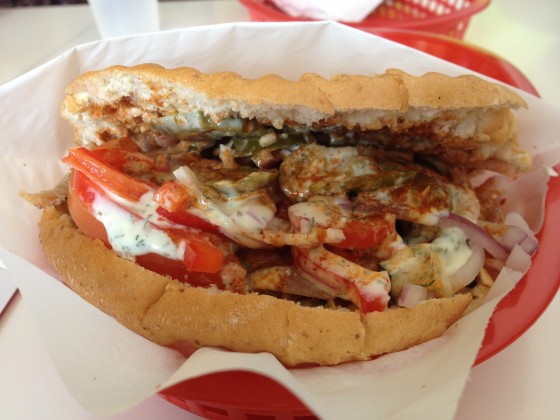 The specialty of this place is the Doner Kebap which means spinning meat. It looks like a Greek Gyro and similar to the Middle Eastern Shawerma in taste.  In the classic Doner Kebap they stack thin slices of Turkish spice marinated beef and lamb on a skewer and it's cooked slowly by flame as it spins in a vertical grill. They also have a version with chicken, but the beef and lamb combo is more traditional and popular.
Verts – takes inspiration from Berlin or European version of the Doner  Kebap  and serves  this delicious meat,  the simple way as a sandwich or a wrap. The modern version was supposed to have been invented by a Turkish immigrants in Berlin,  Mahmut Aygun and Kadir  Nurman in 1971. Now two UT Austin and WHU ( German Univ)  Alumnis' Dominik Stein and Michael Heyne founded the Verts -Berlin inspired Kebaps in Austin.
Verts  advertises that it provides Halal (Islamic Kosher) meat and the staff working there have confirmed that the  'Halal' meat comes from  Salem Doner kebap place in Dallas ,TX.  Hence it opens the restaurant to reach a wider group of population who love kebaps. The bread is light and fresh and apparently comes for a local Austin based bakery. The vegetables and sauces are cut and made fresh in individual locations.
The chain already has 7 locations and we went to the 620/Anderson mill location. When we walked in to order, the staff offered samples of the beef/lamb kebap, chicken kebap and vegan version to help decide. All of us liked the beef/lamb version and all chose to order the traditional Doner kebap.  We could order it in a sandwich form or wrap or as a salad bowl but preferred the sandwich since we were eating it for first time. To accessorize one could top it with your choice of vegetables and sauces.
Having loved the delicious Doner kebap , we plan to  go soon and try their kebap in a wrap, but have a suggestion that they accessorize pickled cucumbers  too like authentic Doner kebap's/shawerma's  are served traditionally. The price $6.95  is fine  too for a regular  kebap sandwich but it would be better if  they skip the extra charge  for the feta cheese.
To accompany this ethnic Turkish Doner Kebap,  Verts also offers  an interesting drink, a  local cold  black and blue Cuvvee Coffee brewed and served on the tap.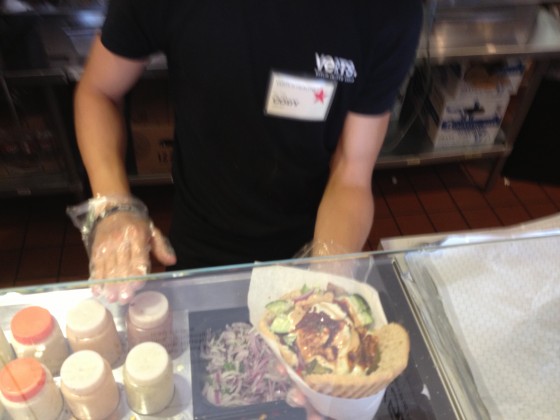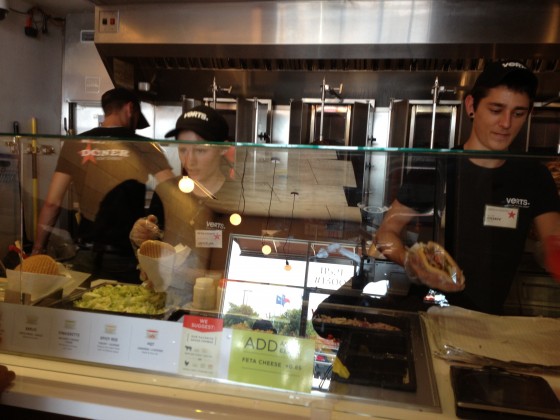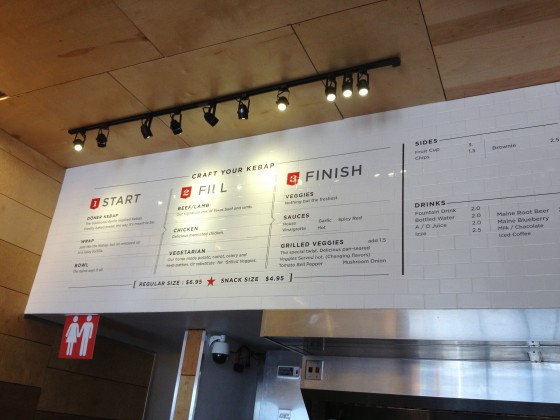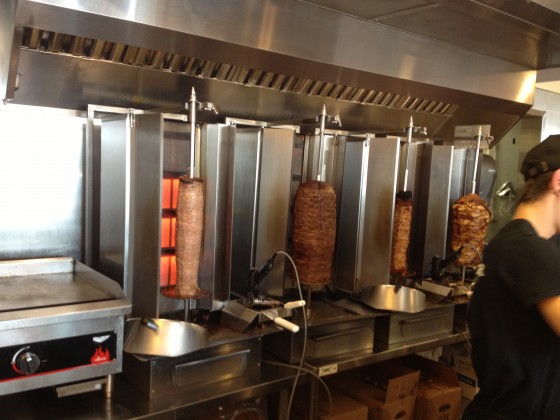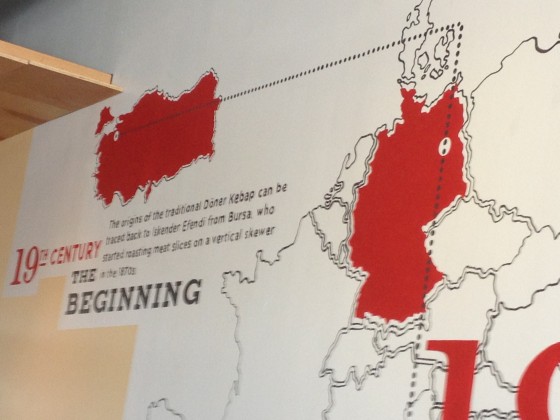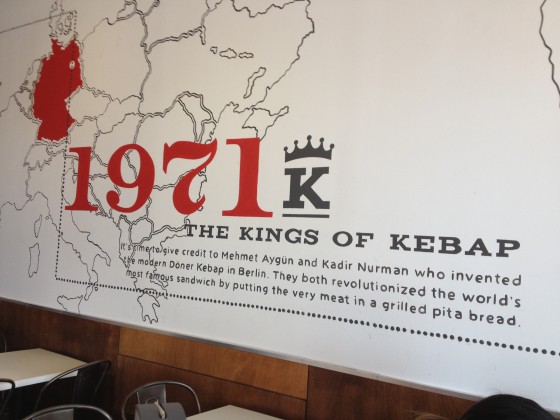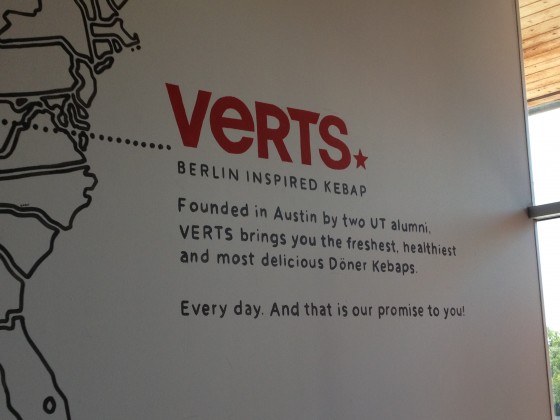 Austin is considered the number one city in United States for food enthusiasts and foodies and hence a perfect place to have an ethnic Kebap restaurant in the market.
Cuisine:   Berlin inspired Kebap
Price Range: Average
Rating: ****
Website:  http://vertskebap.com/
Location: 620/Anderson Mill, 11521 FM 620N,Austin,  TX-78757, 512-494-5874
Dishes Reviewed:
•    Beef/Lamb Doner Kebap's  in a Sandwich