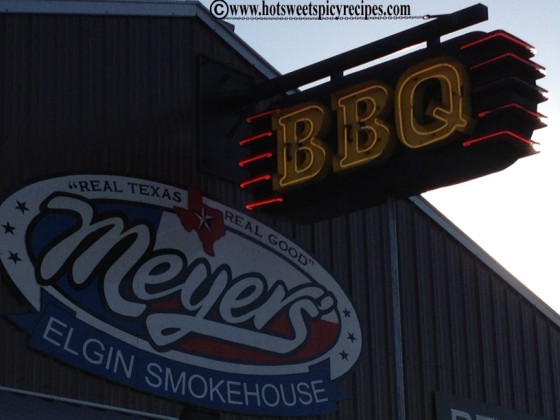 Every drive to Austin to Houston or back, Elgin has always been a stopping point for us,  to pick up some amazing smoked beef brisket .  Myers Smokehouse Barbeque's beef brisket has been worth the stop every time in the past years.   But this trip to Houston we had some extra time so we had the pleasure to dine in the restaurant at Myers Smokehouse and barbeque.   The dining- in made us realize what we missed enjoying the past years, the juiciest tender and amazingly delicious Beef Ribs at this place!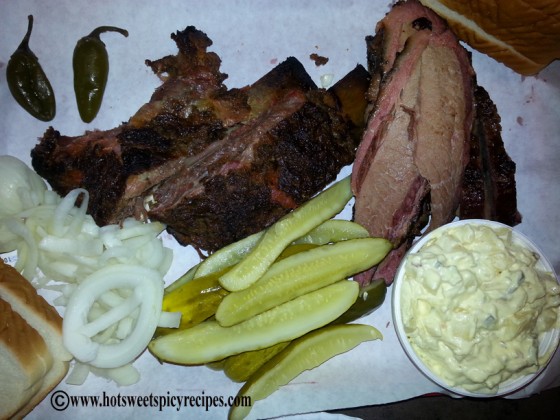 The Myers Smokehouse is of course famous for its Sausages and has many an award in this category. When you enter Myers, there is a store which leads into a restaurant. In the weekends you have to go through a long queue to order your meat before entering the restaurant. The ambiance of this place is Texas country style with a family friendly environment.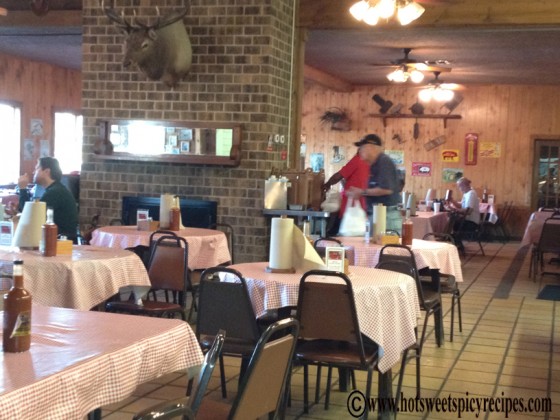 Before we seat ourselves, we stood in the queue and ordered beef ribs and   beef brisket, with sides of cream corn and potato salad. The meat comes with a stack of bread, onions, pickles and peppers.  The place offers multiple sauces, our favorite were   the honey mesquite and the spicy barbeque sauces which had great flavor. Their original bbq sauce was good too.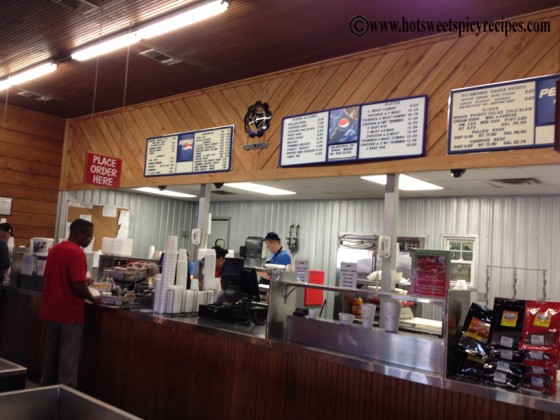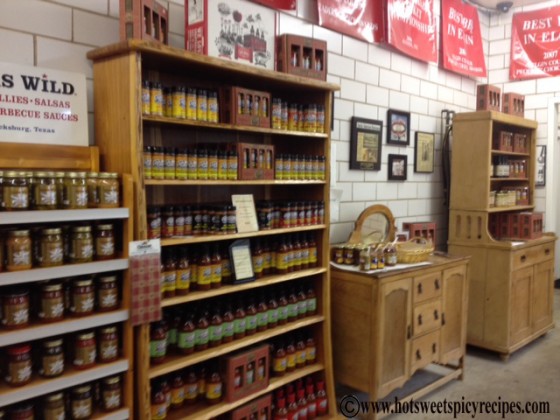 We also ordered sides of cream corn and potato salad, both of which were good. The beef brisket was excellent like always and the meat on the beef ribs was succulent and delicious ally and was practically falling off the bone.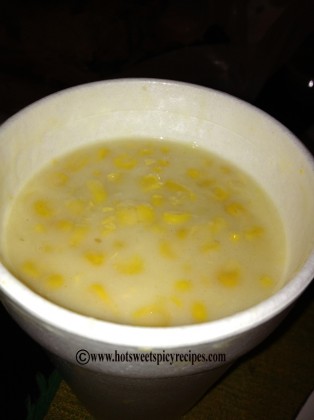 If you love barbeque and live in Texas, it's a great place for delicious beef ribs;)  You cannot miss it if you keep your eye on billboards on hwy 290 on the drive from Austin to Houston. The multiple billboard ads will lead your there. This seems like their answer to show who's BBQ king to earlier ads by their rival in Elgin-  the Southside Market! We haven't eaten there yet but I ll be surprised if anyone can beat Myers beef ribs!
On a side note: I would request Myers to check on the possibility of making kosher sausages or at least beef sausages with beef casings to cater to a wider audience;)
Cuisine:  Barbeque
Rating: ****
Website : www.cuetopiatexas.com/
http://www.cuetopiatexas.com/restaurant.htm
Location: ELGIN: Meyer's Elgin Smokehouse
188 Hwy 290, Elgin, Texas 78621
512-281-3331
Dishes Reviewed
•    Smoked Beef Brisket
•    Beef Ribs
•    Potato salad
•    Cream Corn