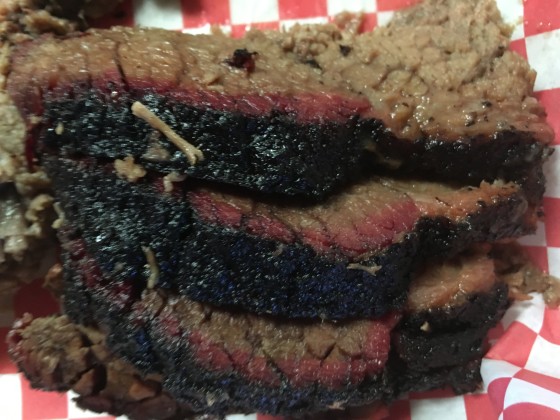 Texas has the most barbeque joints and here's one more of the best barbeque places to eat in Texas- Cranky Franks! In the beautiful and quaint town of Fredericksburg , besides the  enchanted rock, eclectic shopping, peach picking farms, hot sauces and pecan stores is amazing BBQ. Located just  one and half miles south of main street on highway 87 is Cranky Franks.
On our way to spend a weekend away in Garner State Park in Hill Country, Texas, we stopped in the beautiful town of Fredericksberg for a BBQ pit stop.  Cranky Franks named after Frank who used to be apparently a cranky baby now has this small barbeque joint with a bright blue front with indoor and outdoor seating, fire brick pit and smokers on a gravel parking lot.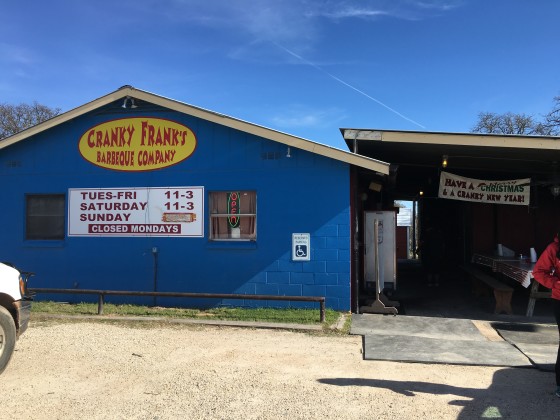 The place has menu where you can order meat by the pound or by the plate with sides. We ordered the moist and delicious marbled brisket. We preferred marbled brisket which is fatty as against the lean brisket, and were very happy with the amazingly succulent brisket which was melting in the mouth. For the side we got potato salad which looked good compared to the other sides of corn, beans or coleslaw. They also served the meat with two kinds of barbecue sauces which were good.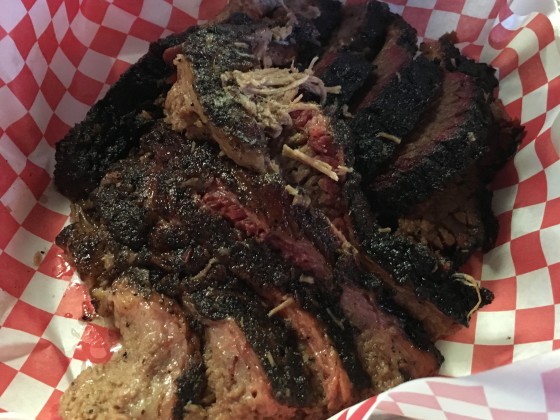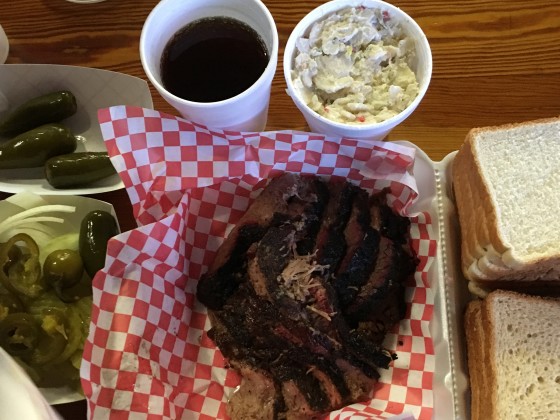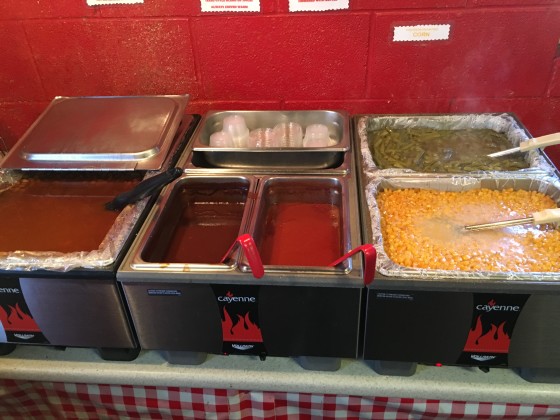 We have tried many BBQ's, eaten many a beef brisket, and this brisket is truly among the best, no wonder rated among  the top 20 barbeque's of the world according to Texas monthly! (http://www.texasmonthly.com/list/the-50-best-bbq-joints-in-the-world/cranky-franks-barbeque-company/
If you are a foodie, BBQ lover, hiker and eclectic shopper you now know where you can plan your next day trip in TX;)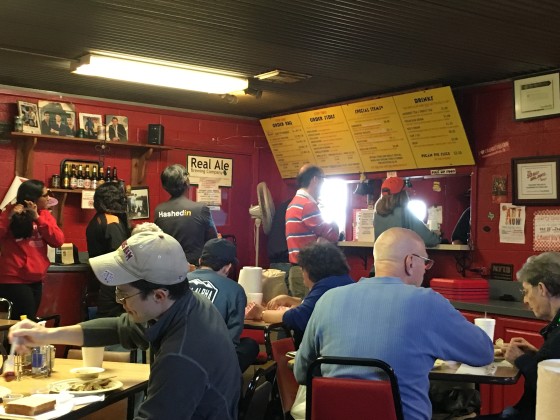 Cuisine: Barbeque
Rating: ***.5 (3.5)
Website: http://www.crankyfranksbbq.com/
Location: 1679 S US Highway 87, Fredericksburg, TX 78624,(830) 997-2353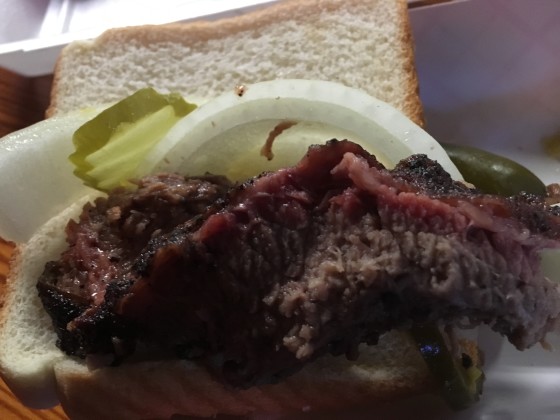 Food Reviewed:
Marbled Beef Brisket
Barbecue sauce
Potato Salad
Sweet Tea