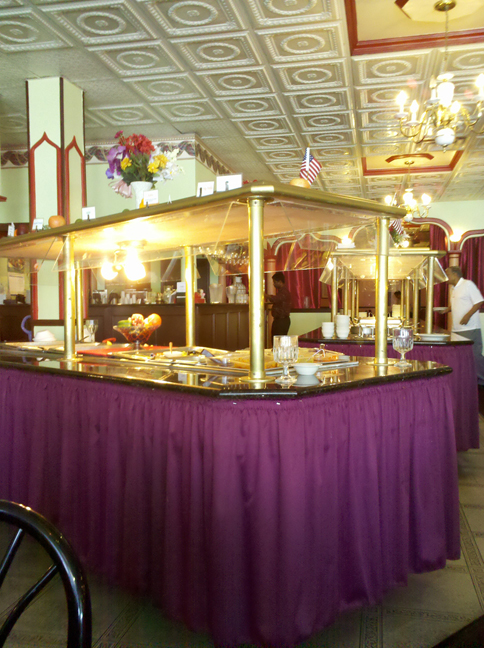 Chola's Indian restaurant is located in Round Rock in near proximity of Dell and other offices. Hence the restaurant has the advantage of location; attracting the lunch crowd with their spread of lunch buffet.
Recently I visited Chola's with my family for a late lunch. I guess late lunch at buffet places is not the best plan.  When we entered we were welcomed by the owners of the restaurant and seated to a large table after a short wait.  The ambience of the restaurant is decent with a mirror wall to give open and spacious feel.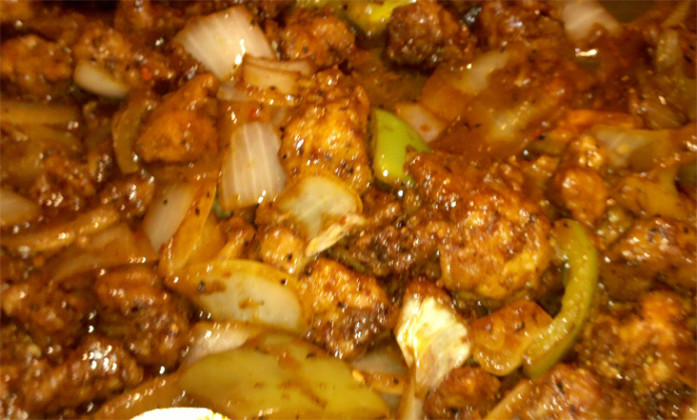 After ordering drinks we went ahead to grab some lunch from the buffet.   For appetizers there were some spinach fritters which were good.  The entrees had a choice of some south Indian and north Indian cuisine. The lentil vada's were decent but the accompanying sambar needed more spice and flavor, while the coconut chatni needed some salt too.  Of the other vegetarian dishes  offered  I tried  pallak paneer which was  pretty good;  The  non vegetarian fare had  tandoori chicken, chicken tikka masala, chili chicken, and a lamb curry.  The lamb curry certainly needed more cooking since the meat was still tough and chewy.  But the chicken entrees were all good especially the chili chicken which was tasty.
Due to being late, the quantities of food were limited and we also missed out on being served dosa's with our lunch which apparently is part of the buffet!   The dessert served in the buffet was Gulab Jamun which was tasty but could get softer with more soaking in the sugar syrup.
While we were eating lunch we were served our drinks.  The mango lassi and sweet lassi were good, but the salty buttermilk with touch of herbs was unique and delicious. The service  here is friendly with  owners too interacting with the diners.
The restaurant could do better attracting wider and loyal audiences if they checked on their salt and spice in all their dishes and  have more authentic and unique dishes besides the large spread they offer!
Cuisine:  Indian
Price Range:  Average
Rating: ***
Website: http://www.cholaonline.com/
Location: 2601 S Interstate 35, Suite : B-400,  Austin, Round Rock, TX 78664; 512.244.2222
Foods Reviewed:
•   Spinach fritters
•   Salty Buttermilk
•   Sweet Lassi
•   Mango Lassi
•   Lentil Vada
•   Sambar
•   Palak Paneer
•   Tandoori chicken
•   Chicken Tikka Masala
•   Chili Chicken
•   Lamb Curry
•   Gulab Jamun
* Halal or kosher cut lamb is used in their non vegetarian cuisine to cater to larger audience, the chicken though  is not-Halal.